Sylvia Wakhisi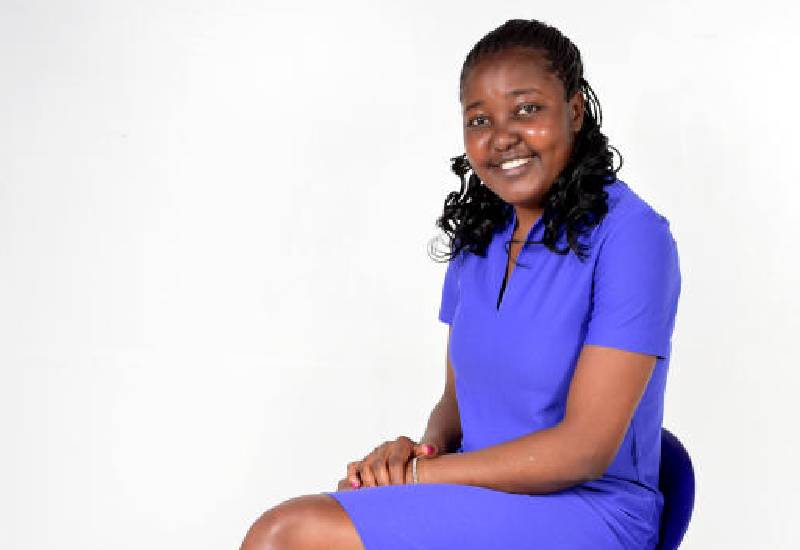 From helping people drop and pick up laundry from the dry cleaner, Christine Lugasi, 32, saw a need and created a solution that birthed Christyad Errands and Delivery Services, which now has clients as far as in the US. She shares her entrepreneurial journey
My background
I was born in Mudungu, Sabatia, in Vihiga County and I am the first born in our family. I have two sisters and two brothers. My parents died when I was 15 years old, so we were forced to depend on the extended family for almost everything.
Things were really difficult but that's just how life is especially when none of your parents is alive.
However, I was lucky enough to get a guardian, Mrs Phinora, who took me in and cared for me as a mother would to their own child. My parents death took a toll on me throughout my high school life.
I was always at the sick bay due to frequent headaches; it took counselling and a lot of help from my teachers who showered me with love during that period. They made my life in boarding school bearable.
When I finished high school in 2006, I joined then Friends College Kaimosi where I pursued a Diploma in Food Science and Technology. While there, I used to perform small tasks for my fellow college mates at a fee, like washing their clothes to raise cash to supplement my basic needs. I also managed to get bursaries for three years to cater for my fees until I graduated.
I secured employment and worked for about seven years after which I was forced to quit due to a toxic working environment, office politics and being bypassed when it came to promotions. I wasn't growing.
I decided to open two shops; one for selling chicken parts and the other for household items like duvets, blankets, bed sheets and since I have a passion for sewing, I would also make curtains. However, due to the post-election violence that took place after the 2017 elections, I had to close shop due to financial constraints. They say when life gets tough, the tough get going. I picked myself up again and began selling items to some of my friends through social media, which I still do up to date.
The idea:
Since I was already buying, selling and delivering goods online, my biggest client, a high school mate and now a close friend residing in the US, pitched to me the idea of errand running. I loved it and decided to take it on.
And that is how Christyad Errands and Delivery Services was born, with its main goal to help clients complete a variety of everyday and specialty tasks. Anything you need taken care of, we got you. Your errand is our business.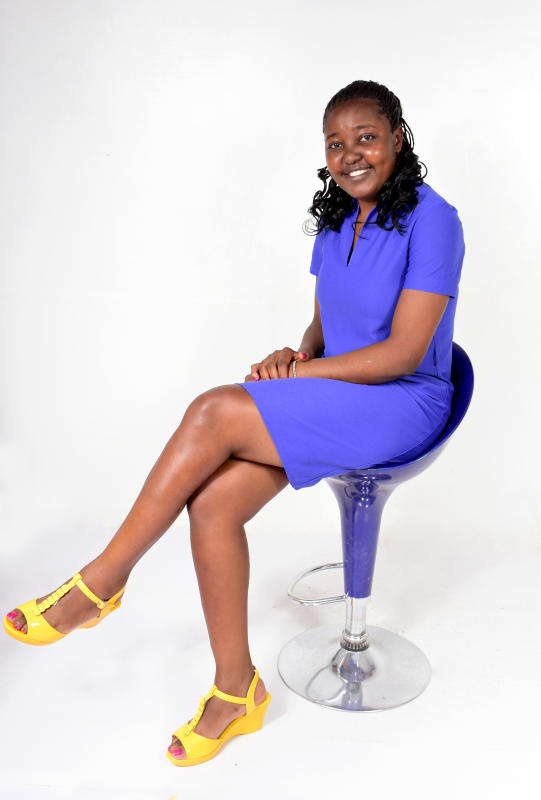 What happened next:
I immediately embarked on marketing the company through friends and via social media platforms. I designed a few fliers and distributed them within my locality. The response was positive because sooner than later, I started getting clients through referrals.
Due to the nature of the business, I realised that I needed to hire riders to increase efficiency. I currently have four dependable and loyal riders situated in different locations, plus a trusted truck to hire for bulk deliveries like household goods and construction materials.
Let's face it, today's busy lifestyle means that a lot of working people don't have time to run even the simplest of errands, such as grocery shopping, making bank deposits, buying birthday presents, or purchasing and shipping electronics.
Our services include but are not limited to moving services, cleaning services, dry cleaning drop-off and pickup, food pickup, picking up prescription medicine, post office drop-off and pickup, shopping (for groceries, household items, retail items and gifts), financial errands which require a high degree of trust, making appointments, buying/purchasing tickets, shipping (shopping, construction/building material, household goods, gifts, appliances, furniture, electronic goods), document/parcel drop-off or pickup and event planning among many others.
Running a startup:
I have had a smooth ride since my riders are quick, honest and reliable. However, getting people to trust you with their money is quite a challenge, keeping in mind that there are a lot of scammers out there.
Advertising and marketing costs a lot and without enough capital, I have had to rely on social media marketing and friends. I am growing majorly through business referrals from friends and previous clients. I have also had to deal with losses as a result of undercharging errand rates since some clients have not been open with the exact location in terms of distance.
The Covid-19 pandemic has of course affected business but we keep going. Despite that, we are still able to help our clients especially in the US purchase and ship food to their families and relatives in the rural areas. This has resulted in a lot of trust from our clients who have now started bestowing their building and construction needs to my company.
My most memorable moment is when I managed to facilitate shipping of bulk items like gates, tanks and doors for the first time. All the deliveries were successful, on time and at affordable rates.
Where I am now:
I have been successful in running errands for clients in the US, Tanzania, Nairobi and other parts of Kenya. We recently successfully completed the shipping of construction materials from Nairobi to Kisumu. Challenges are many but we learn from each of our experiences. Persistence is my mantra, I know nothing good comes easy.
My tip:
Businesses take a while to establish, but be patient and put the effort. Go above and beyond for your clients. Do not charge them an arm and a leg because that will give you an edge over your competitors.