HARRIS: "The president said it was a hoax."
THE FACTS: That's misleading.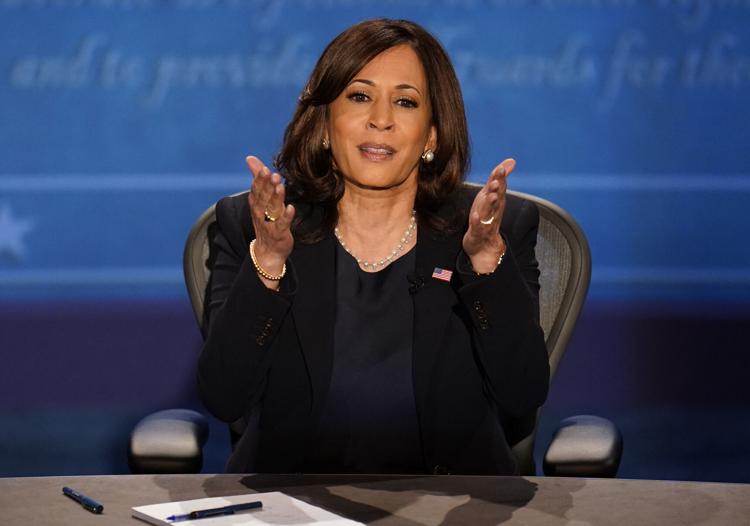 She's referring to a Feb. 28 campaign rally in South Carolina in which Trump said the phrases "the coronavirus" and "this is their new hoax" at separate points. Although his meaning is difficult to discern, the broader context of his words shows he was railing against Democrats for their denunciations of his administration's coronavirus response.
"Now the Democrats are politicizing the coronavirus," he said at the rally. "You know that, right? Coronavirus. They're politicizing it." He meandered briefly to the subject of the messy Democratic primary in Iowa, then the Russia investigation before returning to the pandemic. "They tried the impeachment hoax. … And this is their new hoax."
Asked at a news conference the day after the rally to clarify his remarks, Trump said he was not referring to the coronavirus itself as a hoax.
"No, no, no." he said. "'Hoax' referring to the action that they take to try and pin this on somebody, because we've done such a good job. The hoax is on them, not — I'm not talking about what's happening here. I'm talking what they're doing. That's the hoax."
---
PENCE, on the Sept. 26 Rose Garden event after which more than 11 attendees tested positive for COVID-19: "It was an outdoor event, which all of our scientists regularly and routinely advise."
THE FACTS: His suggestion that the event followed public-health safety recommendations is false. The event, introducing Supreme Court nominee Amy Coney Barrett, drew more than 150 people and flouted safety recommendations in multiple ways. And it was not all outside.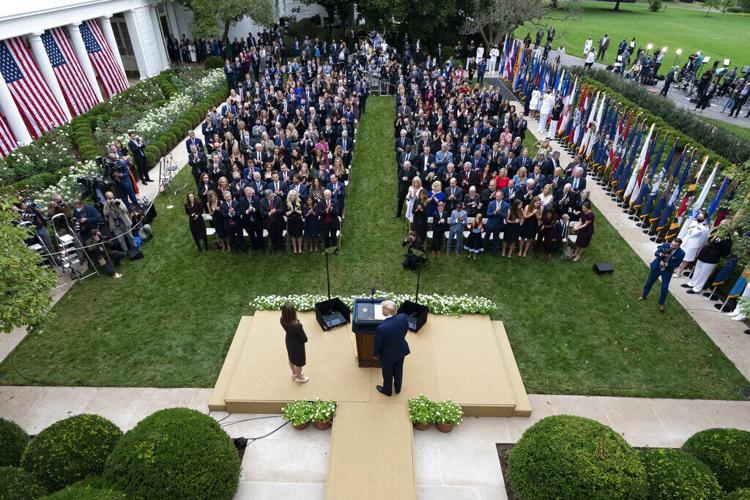 The U.S. Centers for Disease Control and Prevention says large gatherings of people who have traveled from outside the area and aren't spaced at least 6 feet apart pose the greatest risk for spreading the virus.
That's exactly the type of high-risk event the White House hosted.
Guests were seated close together, not 6 feet apart, in rows of chairs outside. Many were captured on camera clapping backs, shaking hands and talking, barely at arm's length.
The CDC also "strongly encourages" people to wear masks, but few in the Rose Garden wore them. There was also a private reception inside the White House following the Rose Garden ceremony, where some politicians, including North Carolina Republican Sen. Thom Tillis, who has since tested positive, were pictured not wearing masks.