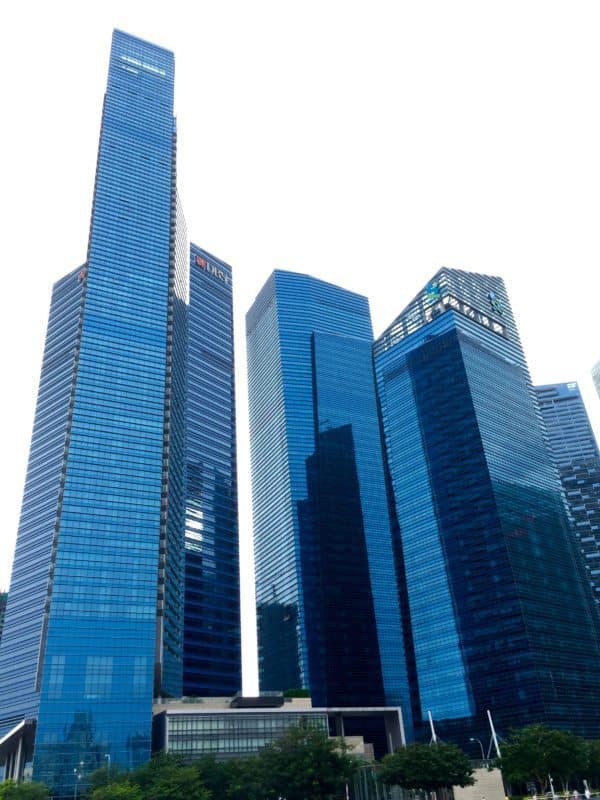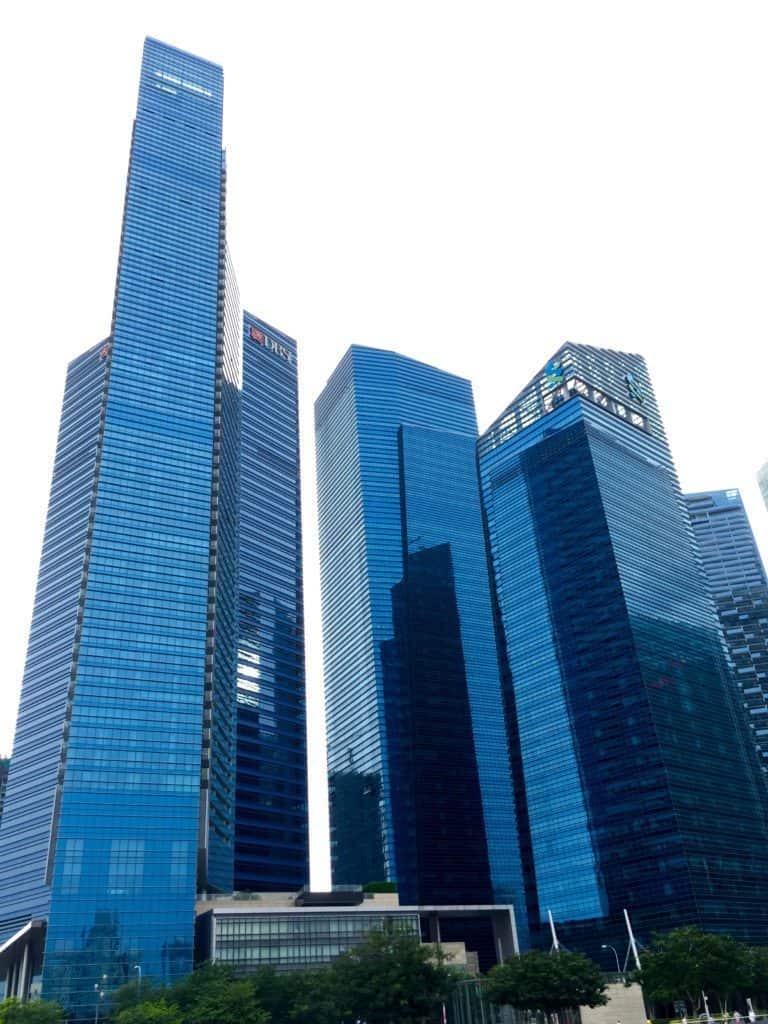 Singapore based DBS Bank Ltd, (SGX: D05), a multinational banking and financial services corporation with over $330 billion in assets, and Standard Chartered, a major British financial services provider, are reportedly leading a workgroup of 12 other banks that are helping to develop a proof-of-concept (POC) for a digital Trade Finance Registry (TFR).
The trade finance tool should improve the lending process and enhance transparency in commodity trade, according to DBS and Standard Chartered's management.
The TFR POC will serve as a secure centralized database for the banking sector. It will allow banks to gain access to records involving trade transactions that have been financed by banks based in Singapore.
DBS and Standard Chartered issued a joint statement:
"[The new tool] mitigates against duplicate financing from different bank lenders for the same trade inventory, leading to greater trust and confidence among banks and traders alike."
The proof of concept has been backed by Enterprise Singapore and it's also supported by The Association Banks in Singapore (ABS).
Sriram Muthukrishnan, global head of trade product management at DBS, remarked:
"The Trade Finance Registry marks an important step towards fostering greater transparency through collaboration and strengthening lending practices in Singapore's banking sector, while ensuring a secure operating environment for the industry as we progress towards an increasingly digital trade future."
Sam Mathew, global head of documentary trade at Standard Chartered, said that supporting sustainable trade finance growth and managing related risks are part of the bank's main strategy. He also mentioned that the POC had been completed in "record time" from the concept phase to the testing stage.
The new tool has been implemented by a service provider called dltledgers. It is based on a blockchain or distributed ledger technology (DLT) enabled network. DBS and Standard Chartered claim that they created the POC in just a few months, with assistance from 12 other banking institutions – which includes ABN Amro, ANZ, CIMB, Deutsche Bank, ICICI, Lloyds, Maybank, Natixis, OCBC, Rabobank, SMBC and UOB.
Satvinder Singh, Enterprise Singapore's assistant CEO, stated:
"By working with dltledgers, a local company specializing in blockchain technology, the industry workgroup was able to accelerate the development of a neutral and secure platform to ease the flow of information between banks and prevent duplicate financing."
The banks can perform validations within a single customer entity, or across their banking network, without having a view of what transactions are being conducted by other banking service providers.
DBS and Standard Chartered explained:
"This information asymmetry is a key gap that can only be addressed with a TFR that facilitates collaboration across industry players and government agencies."
Both leading banks are now planning to team up with ABS to create the registry – which will serve as an industry utility to improve existing trade financing processes carried out in Singapore. These solutions may be deployed in other markets in the future, the banks stated.
As reported in February 2020, DBS had completed the first all-digital trade financing settlement, which was conducted on the country's newly developed Network Trade Platform (NTP).
The platform is blockchain-based but NTP appears to go out of its way not to focus on the technology and more on the process and the improvements provided.
As explained on its website, NTP provides the foundation for Singapore to be "the world's leading trade, supply chain, and trade financing hub."
The NTP, at its core, "represents a concerted effort to drive an industry-wide digital transformation" in order to develop a trade and logistics IT ecosystem which brings together Singapore's businesses, community systems, platforms, and government systems.
The bank worked with car company Audi and Premium Automobiles, the car manufacturer's local distributor, on the S$3.5 million (appr. $2.5 million) letter of credit (at the beginning of this year).