Editor's note: This part of a series of profiles on cannabis brokers, in which Insurance Journal explores why and how these folks got into the business, the ups and downs of insuring cannabis, as well as a few tips for those interested in a little professional development.
Mark S. Sawyer, senior vice president and cannabis practice leader at Cross Insurance, has been in the insurance business for 30 years.
He started out in the 1980s with Aon as an account manager and worked his way up to opening his own agency, Sawyer & Sawyer Insurance Agency Inc., which was eventually merged into Corcoran & Havlin.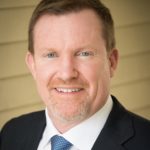 But he believes one of his best decisions in all that time was to get into cannabis.
Sawyer developed the cannabis practice for Cross Insurance in 2012 to handle business from the Massachusetts medical use program, and later recreational use.
Sawyer spoke with Insurance Journal about his experience as a cannabis broker.
Insurance Journal: Why did you get in the cannabis and insurance space?
Sawyer: One of my co-workers was an early stage investor in a group. We took my background working with startup, life sciences and medical and formed a basic cannabis program from what was available back in 2012.
When we started, we had five carriers and two program options for clients. We now have around 20 carrier options.
IJ: Has this been a good financial decision so far?
Sawyer: Our cannabis practice is the leading risk and insurance team in New England and our client base is significant. In light of the many hours put in on research, education, product development and direct client services, it was a good financial decision. It took quite a bit of work initially, and now we have a very strong process and knowledge to deliver results effectively.
IJ: What's the hardest thing about the cannabis industry to deal with?
Sawyer: The cannabis industry itself is very open and easy to work with; many smart dedicated people building a new industry. Operators have defined needs in certain areas of risk exposure not unlike traditional business exposures. The hard part is getting exactly what we want to insure those specific cannabis exposures. Each client has very unique aspects to their operations. Having the right solutions for each client usually involves a multi carrier or program review for each line. It's a very detailed due diligence.
IJ: What insurance product is the most difficult to obtain for your cannabis industry clients? Why?
Sawyer: The current market has issues surrounding capacity for property coverage on a per location basis which we hope can improve with more reinsurer involvement. D&O would be the next line with only four carriers currently having interest. I would like to see more options across the board on all lines. Insurance product development and carrier options have been very slow developing, in stark contrast to the cannabis industry's massive and swift growth.
IJ: What two or three tips do you have for brokers entering the business of insuring cannabis?
Sawyer: New brokers to the space should learn as much as they can about the cannabis operations they plan to work with. Then they need to learn everything possible about the products available to cannabis operators. There are some incredibly knowledgeable program underwriters who lead in the space. Find them and they will show you the way.
The most important insurance news,in your inbox every business day.
Get the insurance industry's trusted newsletter