New Frontiers is a compelling TV series that explores cutting-edge educational programming. New Frontiers is an educational TV series in short documentary form to be featured on TV and on-demand TV.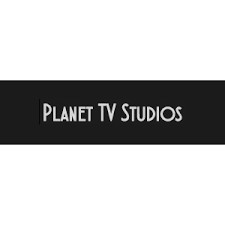 LOS ANGELES – October 7, 2020 – (Newswire.com)

​Planet TV Studios in Boca Raton, Florida, has just agreed to an exclusive partnership with the Los Angeles-based branding and marketing firm, Radioactive.  The collaboration between the two companies will allow Planet TV Studios to aggressively expand their reach into creative online marketing campaigns and bring in more branding opportunities for their clients. 
"This partnership with Planet TV Studios embodies our shared values and passion for creating bold creative content, developing innovative online marketing techniques, and exploring modern media distribution technologies for our clients," stated Brent Nicholson, CEO of Radioactive.
In 2019, Radioactive created and developed the identity and branding campaign for the wildly successful interactive art installation, "I Like Scary Movies" in Los Angeles, CA. Headed by L.A.-based artist and CEO of Ultra Productions, Maximilian, "I Like Scary Movies" featured several Warner Bros. and New Line Cinema horror films: The Shining, Nightmare on Elm Street, The Lost Boys, Beetlejuice, Friday the 13th, and IT: Chapter One.
Planet TV Studios produces the trailblazing docuseries, "New Frontiers", which is distributed worldwide via television broadcast and on digital platforms, such as, iTunes, Roku, YouTube, AppleTV, Vimeo, Amazon and more.
Over the past two decades, Planet TV Studios has become a leader in creating cutting-edge, real-life, television series that feature insightful, meaningful updates on the most important business, medical and social responsible topics currently taking place in the areas most important to our lives. Planet TV Studios is a groundbreaking content creation company successful in films, television, documentaries, commercials, infomercials, music, and docudramas.
For a custom proposal, call for an appointment.
       Christian Alain, Executive Producer, (888) 210-4292 x100
       Linda Kennedy, Executive Producer, (888) 210-4292 x105
       Chris Nicholas, Executive / Senior Producer, (888) 210-4292 x102
Website – https://planettvstudios.com/
YouTube Channel – https://www.youtube.com/channel/UCkWt9kHnnGrwvhK1b41sRFA
Facebook – https://www.facebook.com/PlanetTVStudios/
Twitter – https://twitter.com/PlanetTVStudios
Instagram – https://www.instagram.com/planettvstudios/
Related Links
Planet TV Studios
Radioactive 360
Press Release Service
by
Newswire.com
Original Source:

Planet TV Studios is Teaming Up With Los Angeles-Based Marketing Firm Radioactive