Augustine Oduor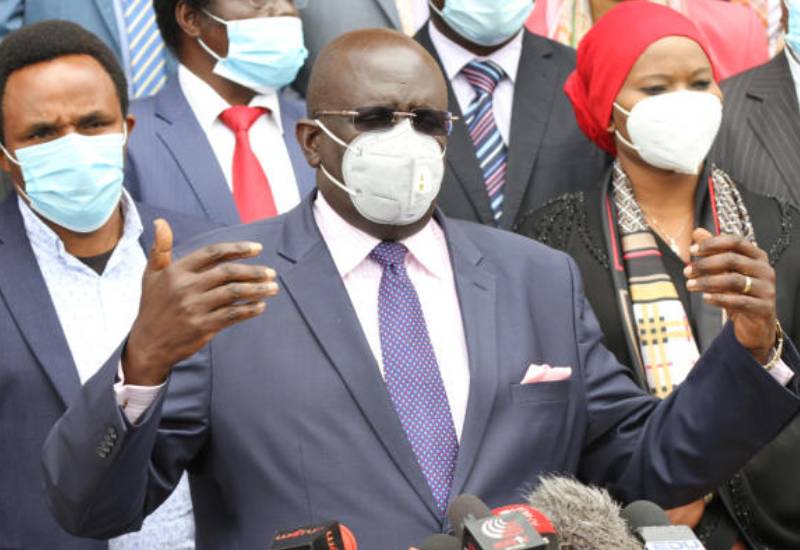 Parents will dig deeper into their pockets to buy face masks for their children when schools open early next month for second term.
This as parents stare at fees, transport, books and uniform headache, adding to their burden as the government sets stage for resumption of learning.
Universities have also been advised to recall all final year students who are unable to sit final examinations online.
"These are students pursuing science-based courses and who are about to graduate and may not do practicals," said Education Cabinet Secretary George Magoha.
Final year medical and dental students have already reported to universities for face-to-face learning ahead of their national examinations.
"For the rest of tertiary colleges, we are waiting for the larger stakeholders to concur with us. We want Teachers Training Colleges to open soon," said Prof Magoha.
For primary and secondary schools, the Teachers Service Commission (TSC) directed all teachers to report to school by Monday next week, with firm instruction to prepare for opening.
"We have deliberated this as a committee and agreed that teachers report to schools by September 28 for eventual opening of schools," said Nancy Macharia, TSC chief executive officer.
If all goes as per the plan, Standard Seven and Form Three learners will open schools at the same time with candidate classes of Standard Eight and Form Four.
This will be barely a week after teachers report back to school on September 28.
The rest of the learners will open school after another week, starting off a major plan to cover the 2020 lost academic time.
Dr Loice Ombajo, head of Infectious Disease Unit at Kenyatta National Hospital (KNH) and a member of the education stakeholders, said coronavirus cases had hit below five per cent infection rate for the past one week.
"Covid-19 cases have gone down. Positivity rate is going down and community infections have gone down. So it is safe to open other spaces. But we all have a responsibility to protect ourselves and others," said Dr Ombajo.
She said use of face masks by teachers, learners and non-teaching staff would be necessary and cautioned against incorrect use of the gear.
No face masks
Kenya Parents Association chairman Nicholas Maiyo yesterday said the government would not provide face masks for the children as Magoha had earlier hinted.
"We are now in talks with sponsors and well-wishers who can support vulnerable children who cannot afford masks," said Maiyo.
He said the parents association was in talks with manufacturers to deliver face masks to schools for parents to buy.
"When children report back to school, they will buy two reusable face masks which will last an entire year," said Mr Maiyo.
Maiyo said parents were pushing to have uniform face masks made of the right material and of good size.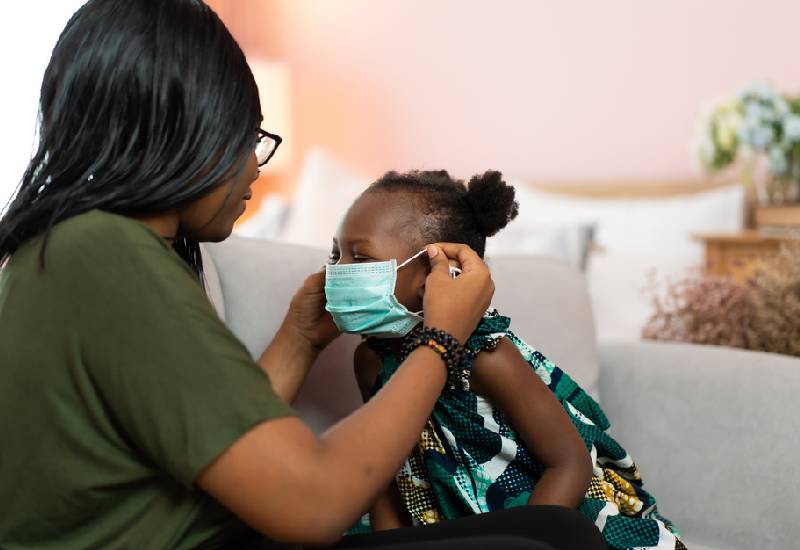 Speaking recently after touring the Kitui County Textile Centre, a garment factory involved in mass production of face masks, Magoha said the government was considering providing face masks to learners.
"If one expects the national government to buy the masks we shall require a billion shillings," said Magoha.
The decision to move face masks cost to parents was adopted yesterday during a national education stakeholders meeting that also resolved that third term be covered between January and March, with national examinations set for April.
This means that there will be double examinations in 2021 with the present Standard Seven and Form Three learners also scheduled to write their tests before end of next year.
On fees, Maiyo said that parents who had cleared the year's fees would not be required to make fresh payments.
"Those who had only paid first term fees will start off with second term fees," said Maiyo.
Magoha yesterday said that teachers would report to schools earlier to make them habitable.
"Most of them are in bad state. Some have been damaged. However, in cases where some schools are completely damaged, learners have been transferred to other schools," said Magoha.
Primary and secondary head teachers said that the government was yet to release capitation cash to facilitate the clean-up of schools.
The government had planned to release Sh15.4 billion to enable public schools prepare for reopening in January.
Of that, Sh13.3 billion was to go towards arranging for social distance, hand washing and purchase of thermo-guns.
Board teachers
Another Sh2.2 billion was to pay salaries of teachers employed by the Boards of Management (BoM) and non-teaching staff such as security personnel.
Kenya Primary School Heads Association chairman Nicholas Gathemia said teachers were ready to report to work but noted that the capitation money has not been sent.
"We still do not have money to effect the necessary changes. Teachers' work is not to clean compounds but we need to be facilitated to do that," said Mr Gathemia.
Kenya Union of Post Primary Education Teachers Secretary General Akello Misori said all schools that were used as isolation centres must be disinfected before learning resumes.
"Preparations are broad and teachers must be present to oversee this. But they need resources to effectively prepare the institutions," said Mr Misori.
Magoha said that the deadline for expression of interest to manufacture desks, chairs and lockers had been extended to Friday.
"We already agreed that it is important to have classes even outside. Children need desks and they will be manufactured and we want more jua kali artisans to have access," said Magoha.