Opening up new business opportunities of 5G and AIoT, Fibocom to increase presence in Asia-Pacific region
Wireless communication modules are the important and indispensable components of Digital Economics, Internet of Things (IoT), Artificial Intelligence (AI) and Big Data Analytics. The vast business landscape includes consumer electronics, Smart City and Industrial IoT applications. These powerful devices and use cases are eye-catching and also enabling severe competition at the same time. Wireless module makers put immense resources to invest wide-scale deployment for multiple wireless technologies. Other things like passing the telecommunication certifications of global telecom giants will cost a fortune and highly time constraints. The challenges are overwhelming in searching the balance between financial investment and time to market product roadmap.
Wireless modules makers are strengthening the competitive edge by strongly manage production costs and manufacturing facilities. Keeping a tight relationship with PCB manufacturers, semiconductor chip makers and other related supply chain partners are essential strategies to drive better time-to-market schedules with massive production capacity and cost effectively while maintaining high quality. These are survival skills in the market. Moreover, because the product differentiation strategy playing a key role to engage business with regional telecoms, the successful business will rely on the broad range of wireless module product offerings plus good branding and company reputation.
Founded in 1999, Fibocom is the first wireless modules provider listed in China Shenzhen Stock Exchange in 2017. The company's main business of wireless modules have been applied in wide wireless frequency bands to support the needs of various wireless embedded systems, provision of solution plans, sales of parts, components and solutions. Over the years, Fibocom has well developed the modules for wireless broadband ranging from 5G, 4G, 3G, 2G, LTE Cat 1, NB-IoT, LTE Cat M, Android enabling intelligence, automotive grades communication modules, GNSS, Wi-Fi and Bluetooth modules, as well as techniques related to 5G standards of Non-standalone (NSA) and standalone (SA) architecture. With the commercial launch of 5G licenses globally, Fibocom has accelerated the implementation of 5G applications with its 5G module product lines aiming commercial notebook PC and IoT market sectors.
Continuing success in China, Fibocom expanding business in Asia Pacific
Mr. Lingpeng Ying, CEO of Fibocom, talks through this interview. Following its success in the China market, Fibocom is aggressively expanding the business to Asia Pacific regions leveraging the growing 5G ecosystems and booming networking and telecommunication market. Since 2014, Fibocom started to enter a strategic partnership with Taiwan networking & communication, PC and industrial PC companies.
Through the early experience from building partnership with global brands, Fibocom invests major engineering resources to support customers. Today, the engineering teams account for roughly 70% of its total workforce. Taking 5G product lines as an example, the multi-mode and multi-band product series need to support a broad range of frequency bands covering FR1 (Sub-6 GHz) and FR2 (millimeter wave or mmWave) spectrums. The certification tests of various telecom networks are time consuming and very costly process. Fibocom has granted global broadband certificates based on 3GPP standards and provided many popular form factors to meet diversified industrial requirements.
China 5G roll-out benefiting revenue rising of wireless module makers
After landing the services of 4G LTE to provide 150Mbps data transmitted speed, China is shifting gears to 5G services quickly for fast upgrade, Ying observed. These bold steps drive big business opportunities. The fancy applications like smart healthcare, remote work and several Smart City use cases are introduced to China market and gaining most attentions. It is obviously that a good user's experience relying on seamless data connectivity. And wireless module makers play a key role to ensure the quality and performance. Being the most disruptive technology and huge China investments of 5G networks, it is to supercharge wireless module makers across the globe.
Fibocom quickly grabs the opportunity to take lead in the notebook PCs and tablets market. Through highly cooperative efforts with the PC industry and long-term partnership with Intel, the growth momentum is strong. In the first quarter of 2020 during the global COVID-19 pandemics, the ramping revenue is reaching 50% on-year increases, said Ying. If looking at market sectors of commercial and education notebook PC, Fibocom is even taking 90% of market share. And more positively, the robust demand for commercial notebooks and Chromebooks stoked by coronavirus-induced lockdowns has also added significant growth momentum to the company's shipments in the coming months.
Always connect PC for commercial usage is a key driving force
The impressive sales performance is linked with the strong demands from global PC brands like HP, DELL and Lenovo. Especially in Europe and North America market, although mostly still providing 4G LTE networks right now, the ACPC, meaning "Always Connect PC", is a getting popular product category welcomed by business travelers, IT experts and engineering service teams of global companies. The cross-region internet access service promoted by broadband operators is another big boost for commercial PC brands. Fibocom's wireless module product offerings with full bandwidth support of global 4G bands and dedicated Intel M.2 strategic partnership contribute Chromebook or notebook business to go after big opportunities.
Meanwhile, in the industrial PC sectors, there are many production facilities and machinery in the remote geographical places is relying on the connected PC to control critical procedures and systems. All these control requires wireless connectivity to transmit data streams performing the high quality features to fit the industrial requirements or standards. This all contribute a very good results to use Fibocom wireless modules. And furthermore, according to existing order status, the production capacity has been fully booked before end of June (pls update the dates), 2020. Fibocom's notebook wireless module shipments for first-half 2020 are also expected to see a double-digit on-year growth.
Non-PC markets boosting big expansion for chasing massive sales growth
With the success in the PC market, Fibocom does not slow down to penetrate the market in the consumer electronics and industrial IoT market. This sector what popular named as "Non-PC" market is becoming another revenue engine for driving consistent revenue generation. The company face the challenges to choose directly compete with key players in the market. The first move is to sign Snapdragon X55 MODEM Chipsets supply and license agreement with Qualcomm. And Fibocom product development teams continue to introduce series 5G wireless modules to the market and embrace Qualcomm ecosystems.
Taking recent announced FG150(W) and FM150(W) 5G modules as an example, this series product offerings, both supporting SA & NSA network architectures with solutions of one design for multiple access, are SDX55 chipsets based and supporting all major frequency bands of 5G Sub-6GHz and mmWave networks usage. At the same time, it also provides the compatibility with LTE and WCDMA. Leveraging M.2 interface and LGA packaging design, these series provide several interfacing standards including USB, PCIe and RGMII to support mainstream applications such as ACPC, wireless Access Point or Router, CPE Gateway devices, drone and robotics devices aiming to enable use cases of 5G+8K TV video streaming, smart grid, smart healthcare, smart city, smart manufacturing services. It principally engages in the promotion of Internet of Things (IoT) and mobile Internet wireless communication technologies and applications. With the commercial launch of 5G licenses globally, Fibocom has accelerated the market penetration of 5G applications with its 5G module.
Meanwhile, Fibocom invest another technology development by Intel and Mediatek for joining development to use new generation of cost effective 5G chips. This action will invest another round of 5G market campaigns and preparation future business opportunities.
Customization design does matters
The competition between regional Telecoms is very complicated and fierce. To provide customized services targeted for various segmentations will be an essential winning strategy. Ying points out, Fibocom is not only a module maker but also a trustable partner to build a tightly bound for mutual benefits by deeply investing IoT technologies to maintain a long turn strength.
For instance, European Telecoms manage providing quality services in vast geographical areas through a wide frequency bands, Ying continues. Some of major Telecoms in South European countries even provide the services including the Latin American region. A single integrated module design to fit those wide ranges of frequency bands will be a powerful differentiation to simplify the product offerings and save the cost. And one of the most important strengths is improving the lead time to meet the market requirements.
The Fibocom's offerings could provide products covering the massive and wide frequency bands by solid technology know-how to fit the demands. Using fewer modules means to save more PAs and RFEEs, which will make entire product more competitive and reduce the time to apply Telecom certification. The mix of LGA packaging and M.2 interface is another unique product strength for helping system integrators to quickly search the balance between time to market and best fit pricing considering the scale of production volume. Both LGA and M.2 modules of Fibocom offerings continue to maintain pin-to-pin compatible with existing design. These sincere development considerations from the stages of product initiating to scale mass production are welcomed by customers.
Through the technology expertise and engineering support, the company is building its long turn strength and having a better positioning to engage the business with PC or networking ODMs, Ying said proudly.
Internet of Things, Robotics and Industrial IoT applications boosting future growth
For better exploring the use cases in IoT, Fibocom continue build stable and reliable embedded wireless modules based on 3GPP 4G LTE and 5G standards. In the recent development of 5G NR technologies, the development of SA mode under 5G networks is getting more attentions. Both NSA and SA technologies can quickly deploy 5G networks to support eMBB, uRLLC and mMTC services. And there are more and more use cases and scenarios to be certified and tested to release high value of 5G applications. For these reasons, Fibocom divides its solutions to four major categories named , MBB (Mobile Broadband) modules, Massive IoT modules, Smart modules and Automotive-grade modules. And each of them is granted industrial safety and telecom certifications in every major country.
Having a wide range of product lines increases the chances of wining more customers, Fibocom looks at two most potential market. They are IoV(Internet of Vehicle) and M2M(Machine to Machine) sectors. The IoV development is achieving greater cooperation with global brands. And it is expanding the business with the applications of mobile payment, Vehicle Information System and Smart Grid applications. The global brands such as Lenovo, Amazon, HP and Dell contribute stable revenue growth for corporate operation.
New Wi-Fi 6 and blockchain LTE Cat 1 modules to boost 5G landing applications
Recently, Fibocom new released W600 Wi-Fi 6 module is based on Qualcomm QCA6391 platform, complies with IEEE 802.11. ax standard, supports multiple indoor data communication protocol and intensified wireless connection scenarios. Compared with previous Wi-Fi 5 devices, W600 provides 4 times bigger data transmission capacity, 37% speed increasing and 75% low latency performance improvement.
W600 equips with a multiple wireless platform to accommodate WLAN and Bluetooth technologies together through PCIe interface. It cold further link with FG150 5G module to provide 5G capability by connecting to 5G networks to access broadband world. The combination will provide user a complete wireless connection scenario from indoor to outdoor connection.
In the other hand, targeting the world's first LTE Cat 1 module with Blockchain inside, Fibocom is launching L610 in the market. Based on UNISOC 8910DM LTE Cat 1 bis chipset and Aitos's BoAT (Blockchain of AI Things) framework, Fibocom L610 combines technologies of IoT and Blockchain, which is providing significant and valuable product suite to the IoT industry in terms of scalability and security concerns. That is, in case of 2G/3G's absence, LTE Cat 4's costiveness, and NB-IoT's lower speed, Fibocom L610 LTE Cat 1 module is a new choice for IoT application requiring medium communication speed. More than that, by leveraging Aitos's BoAT Blockchain SDK at the application layer, L610 affords major Blockchain capabilities including the true value to make the entire transaction ledger visible to all participants.
Fibocom invested IoT cloud platforms and software solutions to cultivate industrial solutions targeting typical application scenarios include smart logistics and transportation, assets tracking and connected devices in the industrial usages, which aims to protect and bring out the full potential of the IoT data analytics. The increasing demands for mobile network capacity driven by Industrial IoT applications results in massive business opportunities. With the strong technology support, Fibocom is continuing to develop new wireless products and help ODM partners and system integrators in Asia Pacific region enabling new services and applications and unlock the new potential of future IoT world.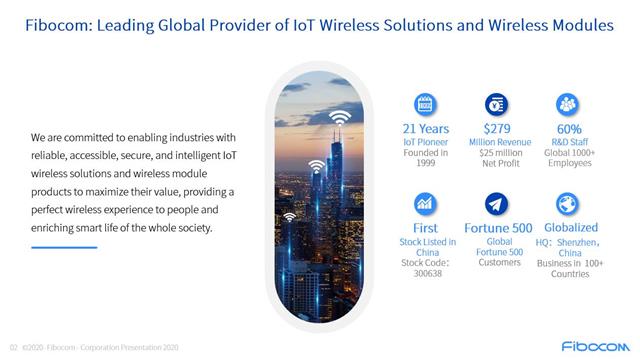 Leading in China market by strong product offerings and pushing the further growth across Asia-Pacific region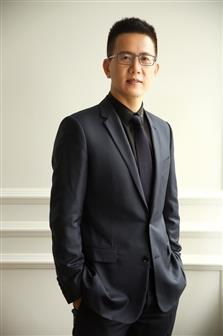 Mr. Lingpeng Ying, CEO of Fibocom
DIGITIMES' editorial team was not involved in the creation or production of this content. Companies looking to contribute commercial news or press releases are welcome to contact us.