Joseph Mark Puglia, a newspaperman and public relations executive, died Aug. 21 of Parkinson's disease at St. Margaret's at Mercy Nursing Home. He was 75.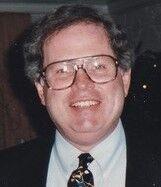 A New Orleans native, he was a member of the family that used to own Puglia's Grocery Store on the edge of the French Quarter. He graduated from De La Salle High School and LSU, where he majored in journalism and was social chairman of Phi Kappa Tau fraternity.
Based on his success as social chairman, Puglia formed JMP Enterprises after graduation to book rhythm and blues bands. He enjoyed it, said his sister Kathleen Puglia, but he abandoned that endeavor because he wanted a steady income.
That desire led him to The West Bank Guide, a now-defunct weekly newspaper, where he became editor in chief.
In 1973, he moved to Pineville to be editor and business manager of The Red River Journal, a weekly newspaper.
Puglia went into public relations in 1976, and landed the AAA account, which he held for seven years. As the automobile association's public relations director, he lobbied for safety issues and helped familiarize drivers with the 1976 law allowing a right turn on a red light, his sister said.
In 1984, Puglia was one of several public relations practitioners who formed PRG, The Public Relations Group. The following year, he was awarded a contract with the New Orleans Sewerage & Water Board.
This became the dominant activity of his career, even though it required him to be ready at any hour of the day or night to face reporters and cameras when an emergency occurred. He also wound up fielding calls from irate residents who called to complain about their water bills.
"He enjoyed working with the Sewerage & Water Board," Kathleen Puglia said, and he was a champion of the S&WB workers who, he felt, were often criticized unfairly.
Besides developing an education program for the board, Puglia's duties included explaining drainage millages ahead of elections.
Puglia was diagnosed with Parkinson's disease in 2003. Despite his illness, he tried to continue with his professional obligations, his sister said. But when he was working with S&WB employees after Hurricane Katrina struck in August 2005, the destruction he saw, combined with his Parkinson's difficulties, had a traumatic impact.
"He never made a comeback," she said. 
A two-term president of the Press Club of New Orleans, Puglia won two prizes in the club's annual competition. He also sat on the boards of the Kidney Foundation and New Orleans Artists Against Hunger and Homelessness.
In addition to his sister, survivors include his former wife, Dianne Leres.
A Mass will be said Saturday, Aug. 29, at 1 p.m. in the Greenwood Funeral Home Chapel, 5200 Canal Blvd. Visitation will start at 11 a.m.
Burial will be at a later date.