As the number of COVID-19 positive cases and deaths increase, face masks, neck gaiters, and face shields have almost become a second skin. Several studies have shown how effective face masks can protect you from viral air particles, and how face shields can help supplement this – but, what about neck gaiters? As comfortable and stylish as neck gaiters are, how effective are they in protecting you against COVID-19?
According to a study from Duke University in North Carolina, neck gaiters made from a blend of polyester and spandex are not effective in blocking coronavirus droplets. Experts recommend that the best kind of neck gaiter you should buy should be made out of cotton and be triple-layered. It should also provide a snug fit over your nose and under your chin.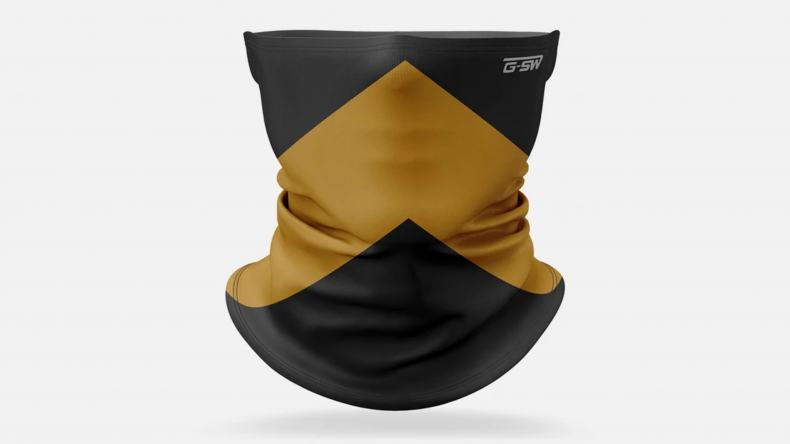 Buy now: We The North Neck Gaiter ($12.00)
According to Dr. Mitchell H. Grayson, the director of the Division of Allergy and Immunology at Nationwide Children's Hospital in Ohio, he recommends that your neck gaiter be made out of material that doesn't let you see daylight through the mask when you hold it up. If you can, there's a possibility that virus particles will easily pass through.
In another study by graduate students of Virginia Tech, it was found that single-layer gaiters can provide 100% protection against 20-micron droplets, 50% against one-micron aerosols, and 10% against 0.5-micron particles. Bottom line? Ensure that your face covering has a snug fit, keeps practicing social distancing, and always wash your hands.
Read More:
These Stylish Face Masks Have 8,000 5-Star Reviews, Here's Why People Love Them
Where To Buy the Best Neck Gaiters Online
If you're looking for a neck gaiter online, then check out Gitch SportsWear Inc. (GSW). Launched in 2009, GSW is dedicated to providing its clients with customized and high-quality sports gear. With over 50 products available, GSW has continually come up with products perfect for today's athletes, and now – helps make face coverings that keep you and your loved ones safe during the pandemic.
Here are some of their most popular neck gaiters:
1. In-tech Camo Neck Gaiter
($12.00)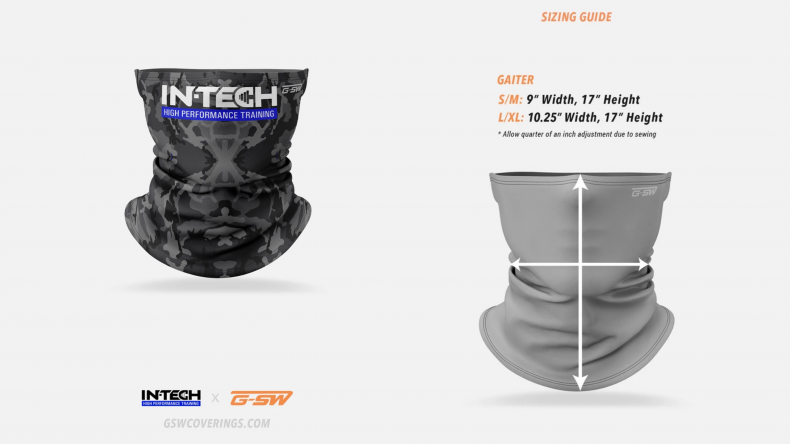 2. In-tech Neck Gaiter 3-Pack ($28.00)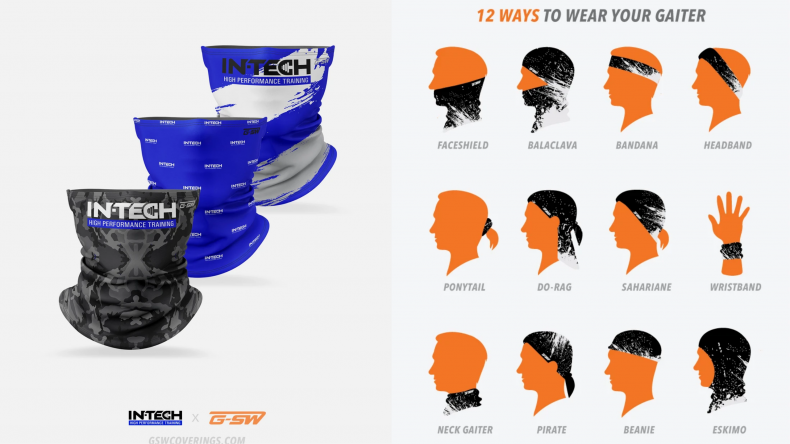 3. Camo Neck Gaiter
($12.00)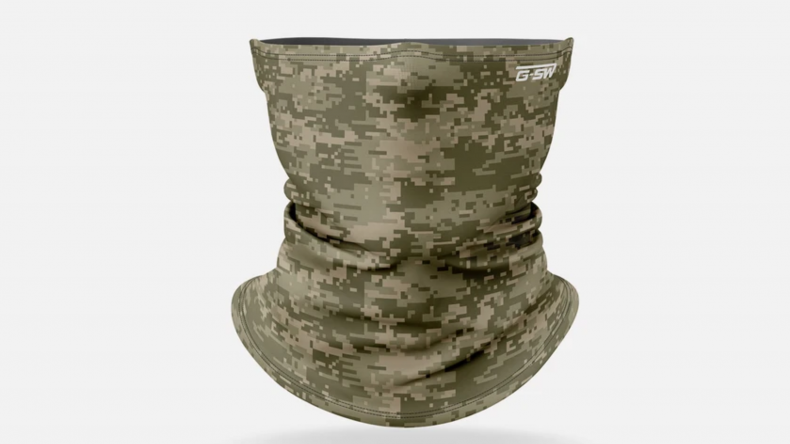 4. Grid Neck Gaiter ($12.00)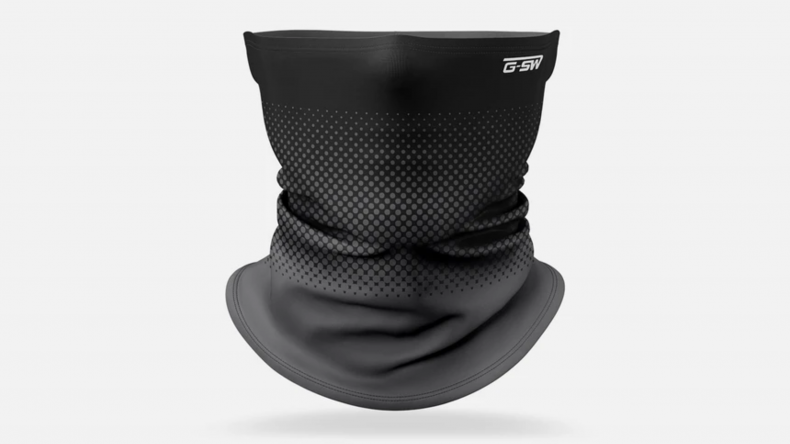 5. Pixel Neck Gaiter ($12.00)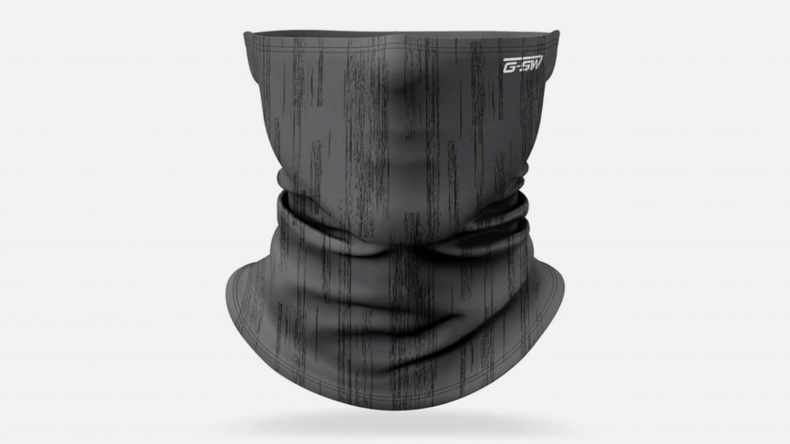 Apart from offering a little protection against COVID-19, neck gaiters can be used for various other things. During summer, your neck gaiters effectively protect your neck area from the sun, can be used as a sweatband, and is a must-have for people who enjoy the outdoors. Neck gaiters are popular with hikers, runners, and backpackers, cyclists, fishermen, and more.
On the other hand, during cold weather – neck gaiters can protect you against the weather and are windproof. Popular with people who enjoy winter sports (such as skiing, snowboarding, or snowmobiling), neck gaiters have the same effect as scarves and add an extra layer of insulation.
It keeps the warm air rising from your jacket collar and makes seals whatever gap to keep the heat in. Neck gaiters help cover and keep the ears, face, nose, throat, and head warm.
How To Wear Your Neck Gaiter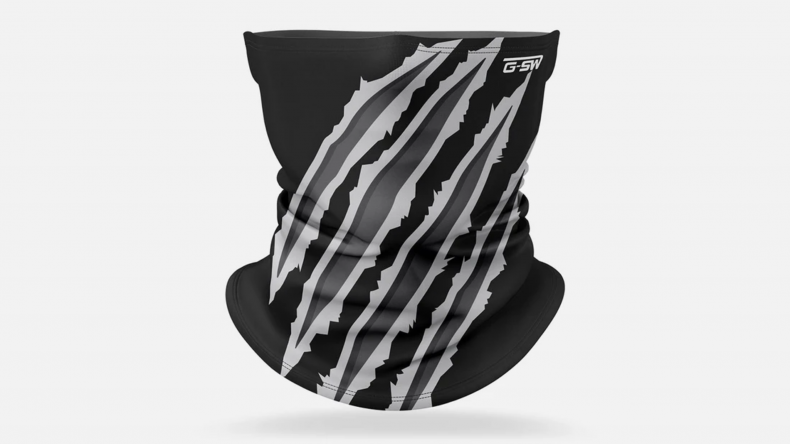 Buy now: Claw Neck Gaiter ($12.00)
Unlike face masks, neck gaiters are incredibly versatile and can be worn in several ways. You can use your neck gaiter as a hat liner, wristband, bandana, hair tie, sun guard, helmet liner, and more. The most popular way people use neck gaiters is by using two of them and turning them into a balaclava. A balaclava is a form of headgear that exposes a small part of your face, usually only the eyes and mouth.
Click To Buy the Best Neck Gaiters Online
How To Clean Your Neck Gaiter
Since neck gaiters are made out of cloth materials, they should be washed between uses – this is why it is recommended to buy the 3-pack so that you don't have to keep washing all the time. You can quickly clean the neck gaiters in your washing machine. Place them in a laundry bag and use a gentle cycle with cold water with similar colors.
You can also wash the neck gaiters by hand – which is preferable since it uses less energy and has less environmental impact. It is also recommended that you line-dry the garment entirely before using it again. Always check the product label before washing to see which way is best to wash your neck gaiter.
Click To Buy the Best Neck Gaiters Online
Where to Buy Cloth Face Masks Online
If you aren't in the mood for a neck gaiter, but still want to stay protected – then GSW has a number of stylish face masks that you can wear as well. Whether you're attending a fun sporting event or are simply out and about doing your errands, here are some of their top-selling masks that you can buy online.
These face masks have dual-layer cotton, have a pocket so you can insert a filter, and have comfortable elasticized ear loops. Make sure the mask fits snugly against the sides of your face and fully covers your mouth and nose. Should you need to adjust your mask, do so by using the ear loops and avoid touching the mask itself.
1. Camo Face Mask ($12.00)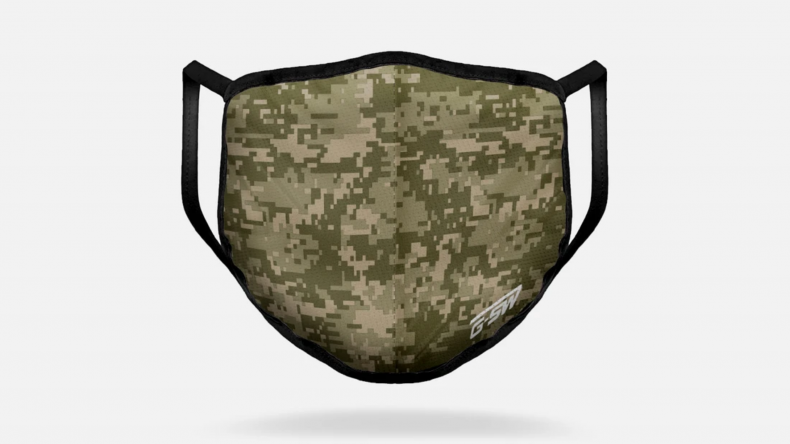 2. Grid Face Mask ($12.00)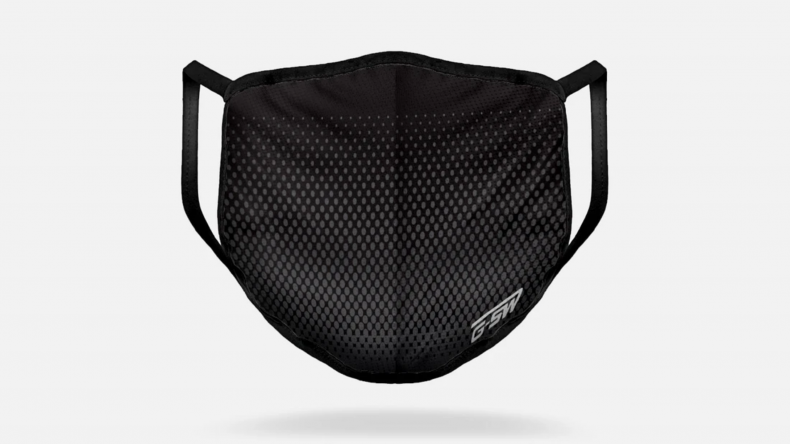 3. Pixel Mask ($12.00)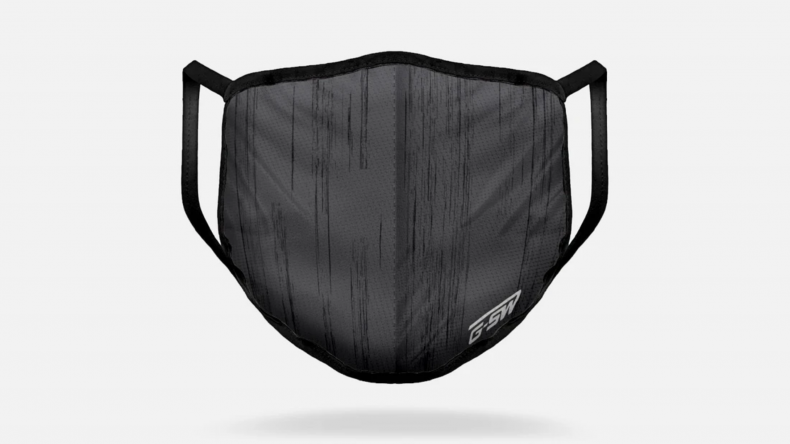 4. Battlefield Mask 3-Pack ($28.00)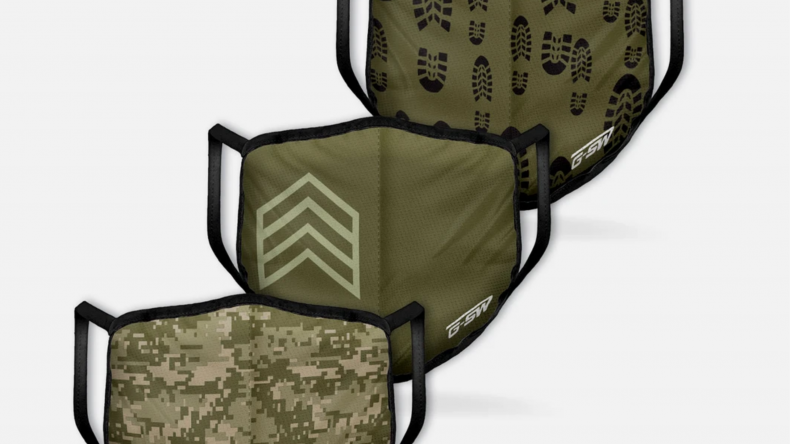 5. Carbon Mask 3-Pack ($28.00)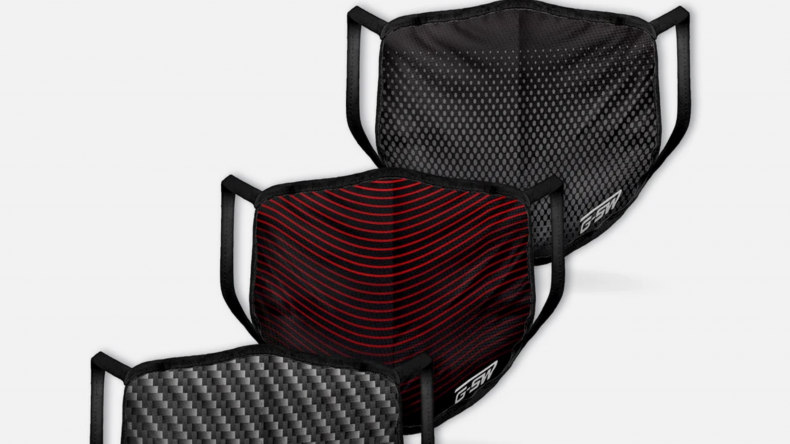 6. Chaos Mask 3-Pack ($28.00)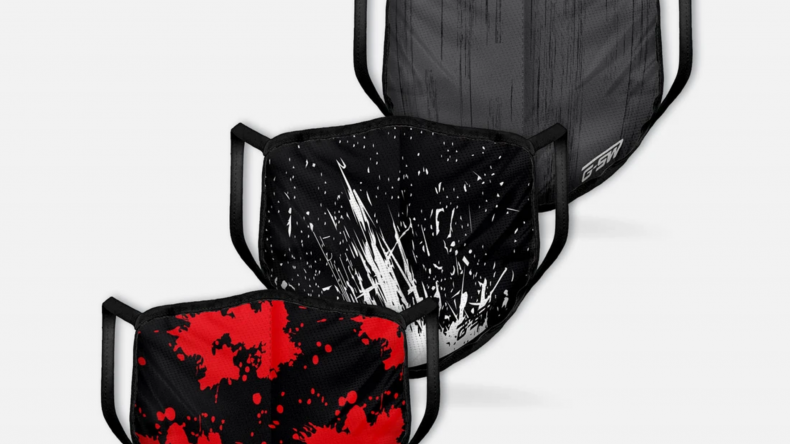 You should make it a point to wear the face mask whenever you're in public and make sure you supplement this with regular handwashing and social distancing. Wash your mask after every use – whether it be by hand or by machine. Just ensure that you dry it thoroughly before using it again.
Other tips for your face mask include: touching it as little as possible, washing your hands after handling it, and placing it in a protective pouch or bag when not in use.
Click here to check out more face mask designs
If you buy three or more, you get 20% off – use the promo code "3PACK". If you buy five or more, you get 25% off with promo code "5PACK". Lastly, if you buy 10 or more, you get 33% off with promo code "10PACK".
Keep you and your loved ones safe. Buy face masks and neck gaiters to protect against viral air particles today.
We may earn a commission from links on this page, but we only recommend products we back. Newsweek AMPLIFY participates in various affiliate marketing programs, which means we may get paid commissions on editorially chosen products purchased through our links to retailer sites.