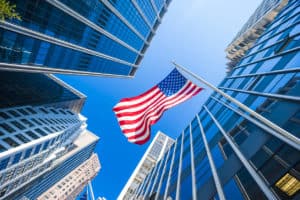 Broker-dealer Cowen has confirmed it will acquire the investment banking arm of Dallas-based MHT Partners, as it looks to deepen coverage of middle-markets and private equity investors.
Cowen has signed a definitive agreement for the acquisition, which is subject to Financial Industry Regulatory Authority (FINRA) approval and expected to close in the fourth quarter this year. The terms of the acquisition were not disclosed.
The MHT Partners investment banking team, based primarily in Dallas and San Francisco, is expected to join Cowen under the agreement.
"We're thrilled to join Cowen's full-service platform and leverage its global reach, world-class research, and comprehensive product set to continue growing our advisory work and deliver significantly more value and resources for our clients and team members," said Mike McGill, MHT managing director, and co-founder.
"With its entrepreneurial spirit, Cowen will be a great new home to build on this success and deliver exceptional value to our clients and opportunity to our team."
MHT Partners is a middle-market investment bank serving clients in consumer growth, business and information services, education, and other sectors. Its client base includes family-owned companies, large corporations, and private equity and venture-backed enterprises.
"Cowen's momentum in investment banking reflects our commitment to serving the dynamic companies that fuel the global economy. Accelerating that strategy, we welcome MHT Partners' impressive banking team to the Cowen platform," said Larry Wieseneck, co-president of Cowen and Company.
"The MHT team provides deep industry knowledge and relationships, especially across the Services and Consumer sectors. Their expertise as an advisor to innovative, niche market leaders, as well as to private equity firms and family offices, complements and extends Cowen's already significant offering to these key clients."
In July, Cowen expanded its UK-headquartered execution services business with four senior trading hires from major institutions including Citi, Societe Generale, and Macquarie.
The broker-dealer confirmed that the new senior hires within Cowen Execution Services follow recent growth in trading on its platform after launching in October last year and since executing around $75 billion in non-dollar trades.