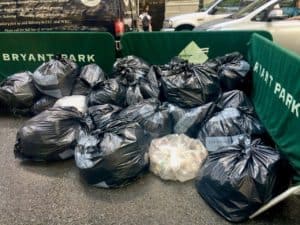 Satya Nadella, CEO of Microsoft, recently noted that we've experienced two years of digital transformation in just two months due to the acceleration of the shift towards all-digital platforms and services following the COVID-19 outbreak.
Business ideas that may have been considered unthinkable or inconceivable just six months ago or before the pandemic began are now being called "the new normal." For financial services providers that were being held back by regulatory requirements and outdated legacy tech, the Coronavirus crisis should serve as a major wake-up call and also as an opportunity to provide a much better online customer and employee experience. It's also a good time to support banking's societal purpose of enhancing our lives by enabling greater financial inclusion.
Ravi Kittane, Financial Services Technology Consulting Lead, PwC Malaysia, writes:
"In the last few years, banks have stepped up their investments in digital capabilities in response to increasing customer demand for online access and the availability of new technical capabilities such as data analytics, cloud and Artificial Intelligence (AI), and a more open regulatory environment."
Kittane claims that research reveals that most of the digital transformation initiatives haven't delivered the level of expected or desired results. He cites an IDC analysis which found that 70% of all digital transformation projects failed to reach their objectives.
He adds:
"Of the $1.3 trillion that was spent on digital transformation in 2018, it was estimated that more than $900 billion went to waste."
According to Kittane, some of the challenges faced by organizations attempting to upgrade their tech infrastructure include the inability to align focus between top level managers, technical or transformation teams and other company staff working on deploying new capabilities or functionalities.
He continues:
"Failure to automate end-to-end business processes (such as customer onboarding, account opening) results in fragmented solutions. [Another challenge is the] inability to build organizational capabilities and talent to sustain continuous development beyond initial Proof Of Concepts."
He also mentions:
"The current pandemic and the customer demand and acceptance for digital capabilities presents a significant opportunity for incumbent banks as well as digital banks to disrupt traditional banking by adopting new and emerging technologies including AI-driven automation to manage costs and mitigate risks."
As reported recently, digital challengers such as EQ Bank are making progress by recently surpassing $4 billion in deposits, but they're still dwarfed by incumbents.
Large financial institutions like Credit Suisse have begun to seriously compete in the digital transformation race by offering app-only banking experiences.
The State Bank of India is now completing over 90% of its tasks via digital platforms, according to managing director Ashwani Bhatia. Digital transformation in the banking sector is being driven by the need to reduce operational costs and to offer a better user experience, according to a recent report.